Joel J. Levin Recognized by Leading Lawyers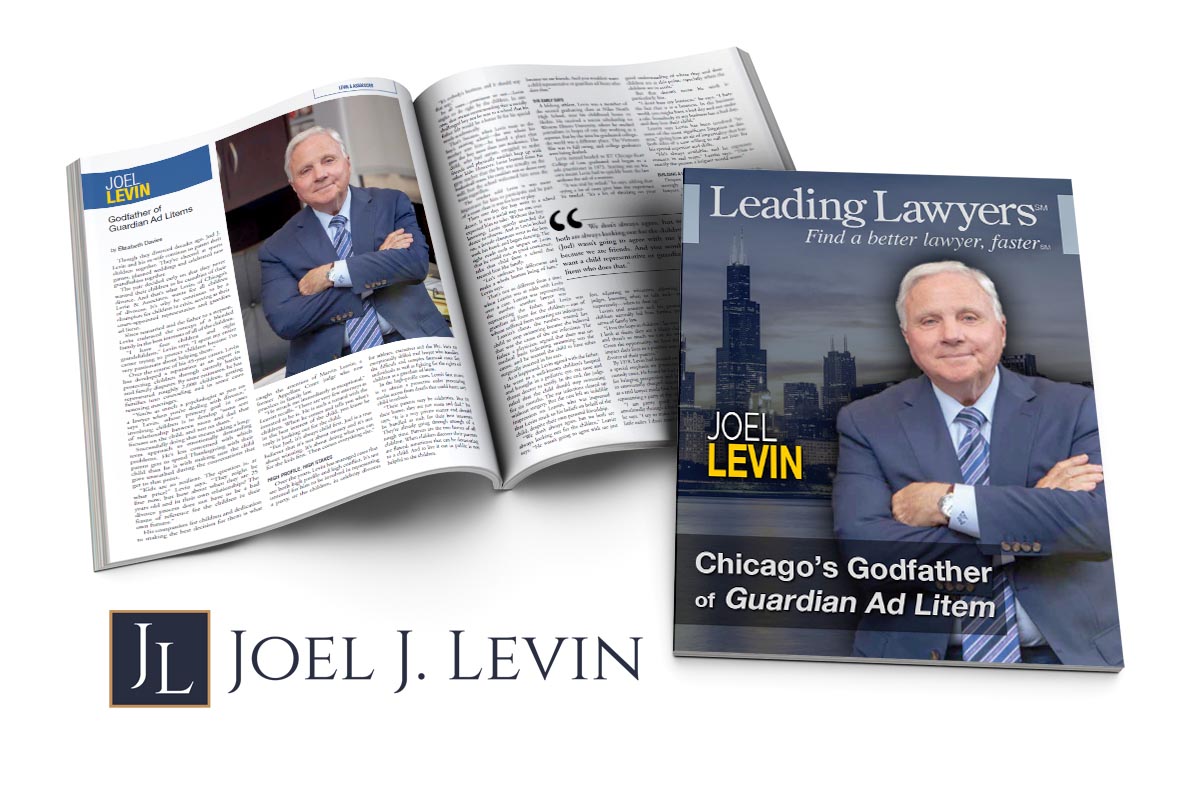 Joel J. Levin Recognized as Top Child Rep in Chicago by Leading Lawyers Magazine
by Elizabeth Davies
Though they divorced decades ago, Joel J. Levin and his ex-wife continue to parent their children together. They've cheered at sports games, planned weddings and celebrated new grandbabies together.
The pair decided early on that they never wanted their children to be casualties of their divorce. And that's what Levin, of Chicago's Levin & Associates, wants for all children of divorces. It's why he continues to be a champion for children in crisis, serving as their court-appointed representative and guardian ad litem.
Since remarried and the father to a stepson, Levin embraced the concept of a blended family in the best interests of all of the children. "I have four children and eight grandchildren," Levin says. "I spent my entire career trying to protect children because I'm very passionate about helping them."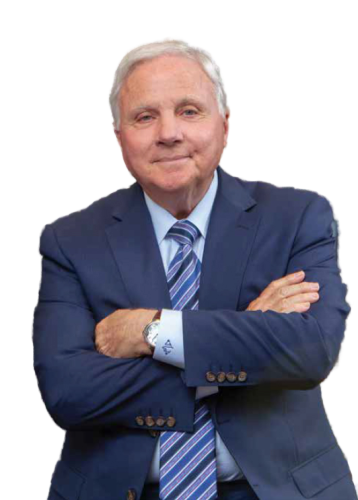 Over the course of his 45-year career, Levin has developed a reputation as an expert in protecting children through custody battles and family disputes. By some estimates, he has represented roughly 2,000 children, getting families into counseling and in some cases restoring marriages.
"You're as much a psychologist as you are a lawyer when you're dealing with divorce," says Levin, whose primary goal in cases involving children is to develop "some sort of relationship between mom and dad that focuses on the child, and not on them."
An Expert at Handling High Profile, High Stakes Cases
Over the years, Levin has managed cases that are both high profile and high conflict. It's not unusual for him to be involved in representing a party, or the children, in celebrity divorces for athletes, executives and the like. He's an exceptionally skilled trial lawyer who handles the difficult and complex financial cases for individuals as well as fighting for the rights of children as a guardian ad litem.
Motivated by his mantra of "making a difference," Levin tries to make sure each child knows they have an advocate who will make their voice heard. He's quick to recall the divorce of a North Shore power couple whose battle was particularly hard on one of their three children. He assured her that he was in her corner, and he got to know more about her. One day, he appeared unannounced at her high school basketball game to watch her play, just as he promised he would.
About 10 years later, that girl was part of a seminar Levin conducted for judges and child representatives in which some of his former clients were called in to discuss their experiences. By that time, she was a law student herself, but she broke down in tears while recounting her story, sharing that she still struggled with relationships.
"The only person I've ever trusted in that process was you," she told Levin. "You told me I could count on you. Just in that 2½ year relationship, you changed the course of my life. I am going to Pepperdine law school intending to do the same work."
And that, of course, is why Levin pushes on.
"For me, that was a big victory," he says. "I made a difference."
DOWNLOAD THE COMPLETE ARTICLE
"Joel Levin was hired as my attorney to represent me in a child custody case. He answered every question I had without hesitation. He pushed for the best scenario for my children. He not only worked for me, but had my children's best interest at heart as well."