TOP RATED DIVORCE AND FAMILY LAW ATTORNEYS IN CHICAGO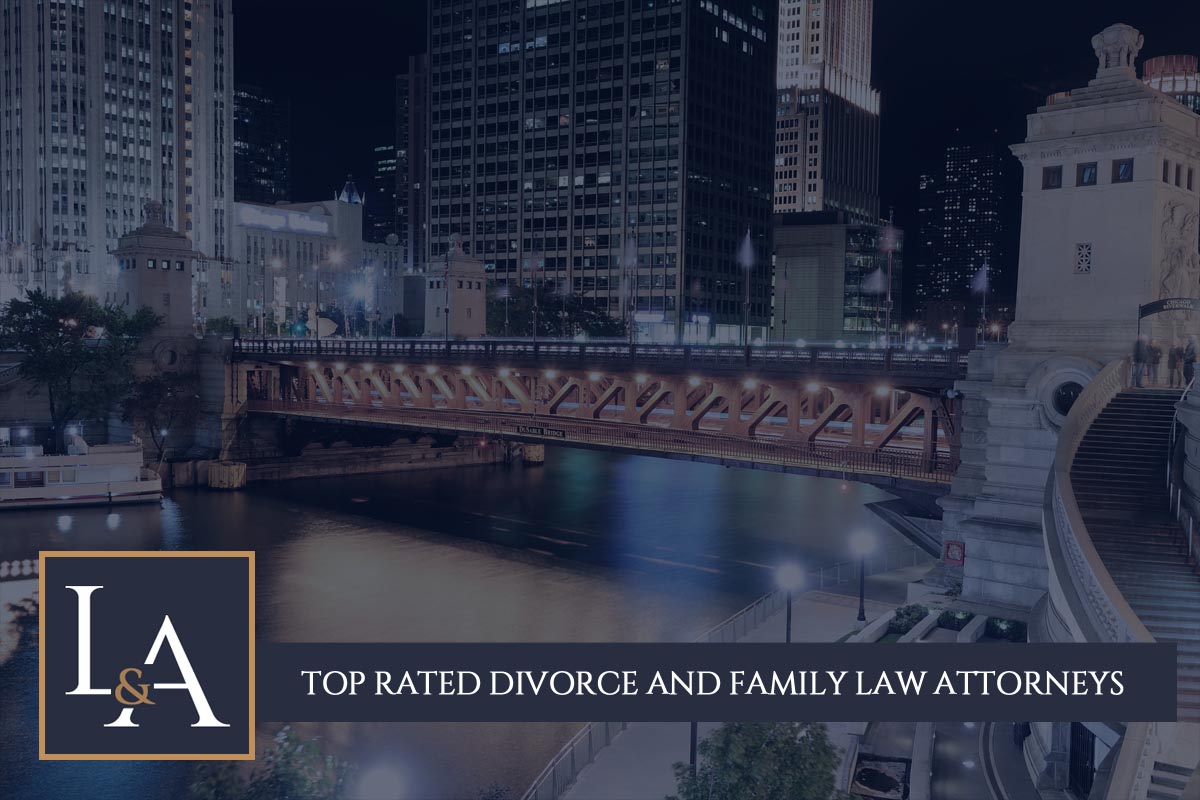 How can I find the divorce lawyer that is best for me?
Chicago, IL – Divorce and Family Law is a complex legal area where issues often involve intense emotions and have the potential to be life changing for the entire family.When you are facing any matter of family law, it is very important that you have a skilled legal team on your side that you can trust and have confidence in. At Levin & Associates, they focus on providing unique solutions for complex legal matters related to family law in the way that resolves the issues without destroying the bonds of relationships.
Looking for a family law attorney or divorce lawyer that has the experience to deliver results takes a substantial amount of time and commitment. The best family law attorneys work collaboratively with their clients to resolve their cases in the most efficient manner possible in an effort to achieve the best outcomes. They go out of their way to listen to their clients and then tailor a practical legal solution to meet their objectives.
This is the hallmark of Levin & the Associates' legal practice. They have over forty (40) years of experience in the practice areas of family law, divorce, child custody and support. When it comes to divorce, a smooth dissolution of the marriage and peaceful transition into the rest of life depends largely on how well an attorney can navigate Illinois law. This extends to establishment of appropriate parenting time, child and spousal support and the division of marital assets and property. Levin & Associates has helped many couples struggling through the divorce process with the ultimate goal of resolving issues amicably between both parties without necessarily involving the courts. However, they are also realistic and understand that sometimes cases cannot be settled. In that event, they are dynamic litigators and skilled trial attorneys who will provide aggressive representation in the courtroom to protect the rights of their clients.
Divorce cases can be complicated because they tend to involve many other issues such as child support, property division, child custody, spousal support and alimony. Because of this, a divorce lawyer that understands Illinois law and has experience in dealing with these family law matters is the one that must be engaged to handle the case.
A Top-Rated Chicago Family Lawyer offers individual attention and superior representation for their clients. "When it comes to divorce, we provide a smooth dissolution of the marriage and peaceful transition," says, Joel J. Levin, the founder of the law firm. "We intimately understand the intricacies of the practice of family law, enabling us to provide exceptional representation to each of our clients. We are sensitive to the unique difficulties that our clients face emotionally and financially, and we tailor our representation to meet the individual needs and goals of each client."
Family law issues can be sensitive and require the expertise of a dedicated and caring legal professional that specializes in matters pertaining to family law. Regardless of the emotional and financial stress faced by the clients, a family law attorney can help. Levin & Associates is a Chicago Family Law Firm dedicated to providing outstanding representation for each client. They take the time to fully understand your situation, provide an honest assessment of your options and advocate for the best possible outcomes at every step.
The following includes the areas of divorce service provided by Levin & Associates:
Divorce and Legal Separation
Child Removal and Relocation
Child Support
Child Custody and Allocation of Parenting Time
Division and Valuation of Property
Spousal Support & Alimony
Paternity and Parentage
Prenuptial and Post-Nuptial Agreements
Same-Sex-Marriage and Separations
Levin & Associates is conveniently located at 180 N LaSalle Street #1822, Chicago, IL 60601. Contact them via phone at (312) 546-5100 for additional information about their family law services.