Who is the Best Child Custody Lawyer in Chicago?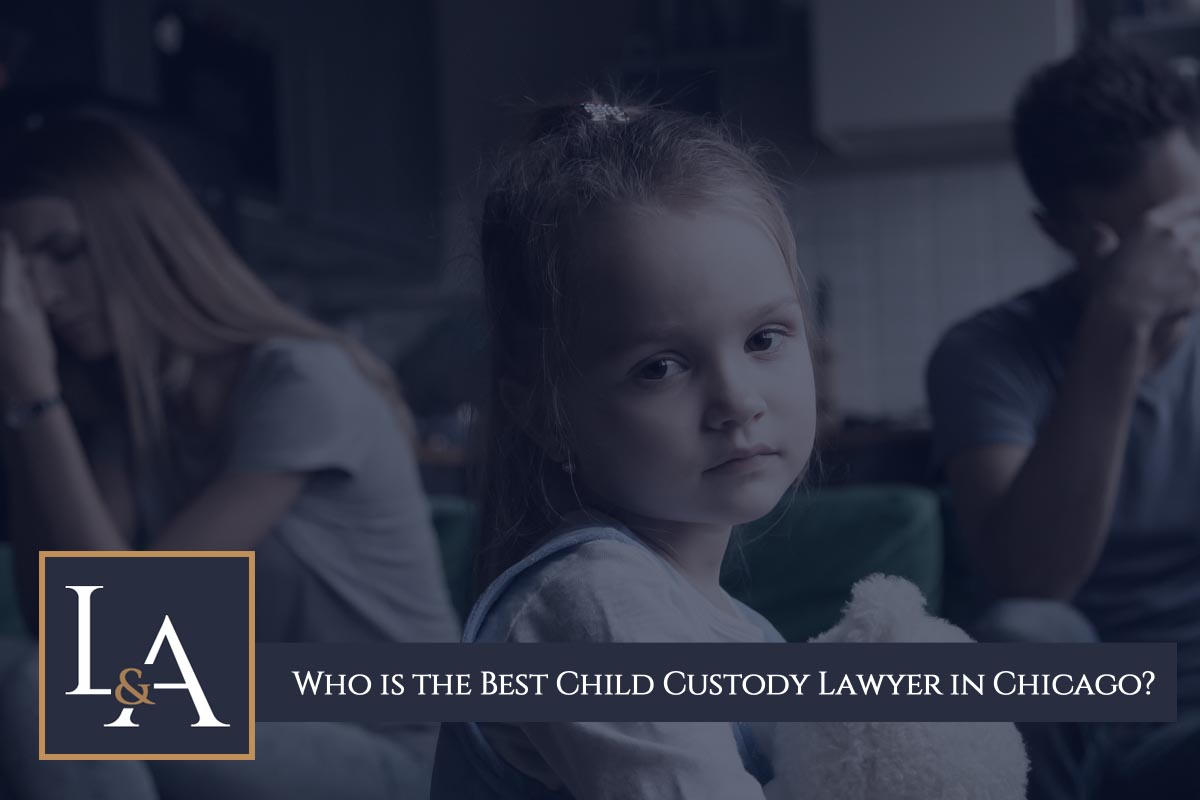 Levin & Associates has been practicing family law for over 40 years and we very fortunate to receive many new client referrals from other top Chicago attorneys as well as past clients that were satisfied with the work we did for them.
Oftentimes, these prospective clients will ask "I Need the Best Child Custody Lawyer in Chicago, Who Should I Call?"
Fortunately for us, our firm is recommended quite often. But, honestly, whether or not we are the "Best" is very subjective and really depends on a variety of factors. The Chicago Child Custody Attorney that is best for one client may not be best for you.
JOEL J. LEVIN RECOGNIZED AS TOP CHILD REP IN CHICAGO BY LEADING LAWYERS MAGAZINE
You should really consider the following when searching for the Best Chicago Custody Lawyer:
Get a Referral
If at all possible get a referral. However, keep in mind that not all referral sources are created equal.
Personal Referral – Being referred to a Chicago Custody Lawyer by someone who is a friend of the lawyer is not always the best choice; the referral could be based mainly on personal friendship and less on qualifications, experience and reputation.
Client Referral – If you are referred to a Custody Attorney by one of that firm's former clients, make sure that you ask the person referring you to describe what their case involved and what the outcome was. If the person providing you the referral had a case that is dissimilar to yours, a referral to that person's lawyer may not really provide substantial information about that lawyer's skill and experience at handling your specific case.
Attorney Referral – When searching for a Top-Rated Child Custody Lawyer in Chicago, a great option would be to consult with a local attorney that you trust and is familiar with other lawyers that specialize in the practice of "Family Law" and ask them for a recommendation.
Schedule a Face-to-Face Meeting
A face-to-face meeting with your prospective new attorney is very important considering the fact that you need a qualified custody lawyer, one with years of courtroom and complex trial experience and one that fits your personality, is understanding of your needs and sympathetic to your specific situation. You will be sharing many intimate details of your life with your new custody lawyer, and he or she will be advising you on important decisions that may impact the rest of your life. If your personalities clash and you are unable to communicate effectively, you're case may not go as smoothly as planned.
The process of hiring an attorney that you will feel confident is "The Best Chicago Child Custody Lawyer" is one that, depending on the complexity of your case, may justify a little extra homework on your part. The final decision may be a subjective one, but if you take the time to create a list of qualified candidates you will have a better chance of finding the Best Child Custody Attorney in Chicago for you.
Experienced Child Custody, Visitation, and Support Attorneys in the Chicago Area
Parents embroiled in a divorce that involves children and parental responsibilities may find it challenging to remain objective and find the best possible way to move forward. Our experienced child custody attorneys use their knowledge and skill to guide you through the process. The end goal is establishment of a fair and appropriate parenting plan that, first and foremost, benefits the children while being reasonable for all parties involved.
We advocate for children in all cases related to the determination of decision-making responsibilities, no matter how complex or difficult. Our Chicago-based custody and visitation attorneys are ready to stand firm and protect your parental rights while maintaining the goal of best interest for all children involved.
Speak with one of our Chicago custody lawyers today by calling Levin & Associates at 1-312-546-5100, and learn how we can protect your parental rights and interests.